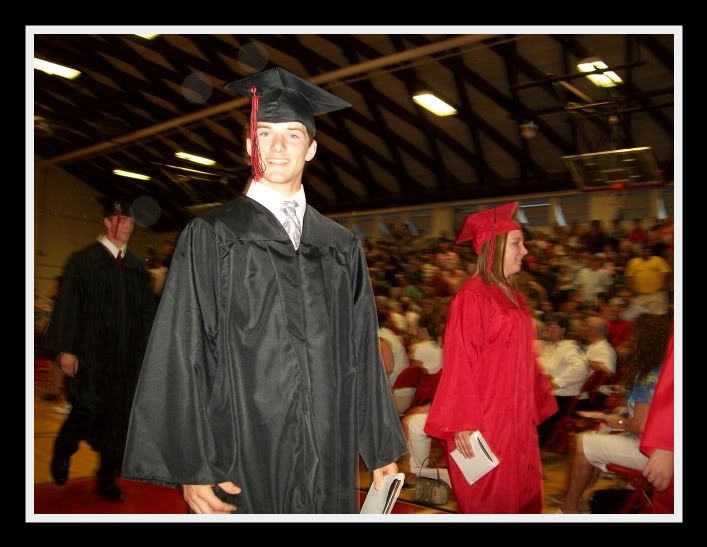 Nathan graduated last Saturday night! We were sweatin'it. No, really we were, it had to be 110 degrees in that gym! It was miserable as usual.
I am feeling so old! I am the mother of three grown kids, adults!! Oh'my how the years have flown by, even though sometimes it felt like time was standing still. Those were always the hard times.
I guess we are starting another chapter in life. God only knows what's to come!